Pada tahun 2012 PT Tokyu land indonesia berdiri untuk mengembangkan bisnis di Indonesia,dan akan mengembangkan hunian di perkotaan yang dicintai oleh semua orang, dengan bangga mempersembahkan produk yang dapat memenuhi kebutuhan Anda dan menciptakan value sehingga dapat berkenan dihati Anda.
Menyediakan bangunan yang memiliki kualitas sangat baik di area Mega Kuningan yang merupakan pusat dari jakarta yang berkembang merupakan hal yang signifikan.
Dengan dimulainya konstruksi maka tahap pembangunan telah dimulai, untuk memenuhi komitment pembangunan maka tentunya kami tidak dapat sendirian, dengan kerjasama yang baik antar pihak, dan kesungguhan bersama maka Branz Mega Kuningan dapat sampai ke tangan konsumen dengan sempurna.
Diharapkan pembangunan Branz Mega Kuningan dapat turut serta membangunan perekonomian Indonesia.
Maka kita sambut Branz Mega Kuningan sebagai hunian yang akan menjadi landmark baru Jakarta khususnya Mega Kuningan.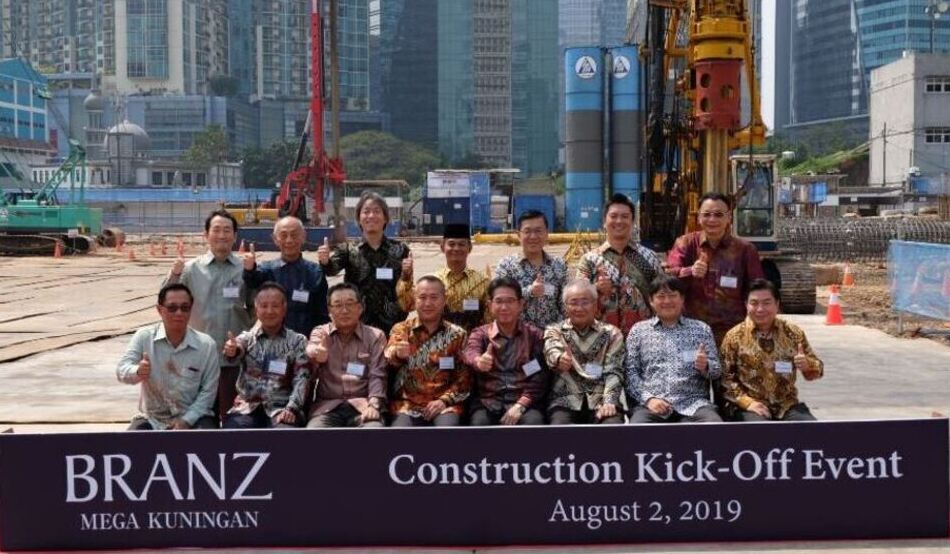 In 2012 PT Tokyu Land Indonesia was established to develop business in Indonesia, and will develop urban dwellings that are loved by everyone, is proud to present products that can meet your needs and create value so that it can please your heart.
Providing an excellent quality building in the Mega Kuningan area, which is the center of a thriving Jakarta, is a significant thing.
With the start of construction, the development phase has begun, to fulfill the development commitment, of course we can't be alone, with good cooperation between parties and mutual sincerity, Branz Mega Kuningan can reach consumers perfectly.
It is hoped that the construction of Branz Mega Kuningan can participate in developing the Indonesian economy so we welcome Branz Mega Kuningan as a residence that will become a new landmark for Jakarta, especially in Mega Kuningan.